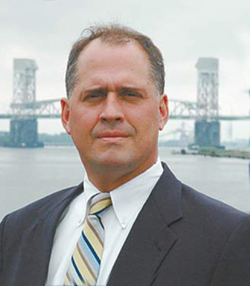 Welcome to The Cole Law Firm
The Cole Law Firm has over 20 years' experience working with social security disability, workers compensation, personal injury, and auto accident claims in Wilmington, Jacksonville, Fayetteville, North Carolina, and surrounding cities. Our sole mission is to secure benefits and compensation for our injured or disabled clients.
If you are seeking an attorney for a social security disability, workers compensation or auto accident case in the Wilmington area, I would like to help. Unlike larger firms that often pass off clients to associates or interns, I speak with every client personally.
There is no fee for a consultation. There is no attorney fee until we win your claim. Feel free to contact me today to discuss your case.
What People are saying about The Cole Law Firm
I used Mr. Cole on a workman's comp issue. He is truly there for his clients. What he says he's going to do, he does. I've always heard that lawyers won't... read more see the Gates of Heaven...I do believe Mr. Cole is an exception.

Craig Odom


Mr. Cole is a very good trustworthy Atty.. reaches out to his clients informed them of what's going on you're never left in the dark with Mr. Cole he has... read more one hell of a lawyer who believes in his clients and will fight like hell for you I can almost guaranteeIf you was to go with Mr. Cole he would not let you down

janie boyd


Mr. Cole places himself in each individual case with the upmost professionalism and quality service. I've around and with other attorneys in my Bailiff career in Superior Court, Mr.... read more Cole and his staff is by far the most attentive to specific needs of his clients. I happened on Mr. Cole's office by chance and it has been one of the best moves I have made by obtaining his services. He has helped me handle a wide variety of cases...one while dealing with a very difficult situations and challenging opponent. Mr. Cole handle each difficult situation with honesty and integrity and he makes sure his clients are protected, taken care to the best outcome for his clients.... The Cole Law Firm should be the first attorney anyone calls before any other by far....

Tim Coltrane