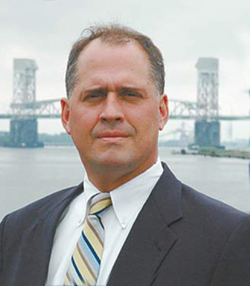 Welcome to The Cole Law Firm
The Cole Law Firm has over 20 years' experience working with social security disability, workers compensation, personal injury, and auto accident claims in Wilmington, Jacksonville, Fayetteville, North Carolina, and surrounding cities. Our sole mission is to secure benefits and compensation for our injured or disabled clients.
If you are seeking an attorney for a social security disability, workers compensation or auto accident case in the Wilmington area, I would like to help. Unlike larger firms that often pass off clients to associates or interns, I speak with every client personally.
There is no fee for a consultation. There is no attorney fee until we win your claim. Feel free to contact me today to discuss your case.
What People are saying about The Cole Law Firm
Mr. Cole places himself in each individual case with the upmost professionalism and quality service. I've around and with other attorneys in my Bailiff career in Superior Court, Mr.... read more Cole and his staff is by far the most attentive to specific needs of his clients. I happened on Mr. Cole's office by chance and it has been one of the best moves I have made by obtaining his services. He has helped me handle a wide variety of cases...one while dealing with a very difficult situations and challenging opponent. Mr. Cole handle each difficult situation with honesty and integrity and he makes sure his clients are protected, taken care to the best outcome for his clients.... The Cole Law Firm should be the first attorney anyone calls before any other by far....
Tim Coltrane

Alden Cole was a Godsend. I had to retire due to many physical issues and was working in an environment that was less than sympathetic to all I was going... read more through. I was then turned down by a local lawyer that treated me like an inconvenience. A friend recommended Mr. Cole because she had heard good thinks about him. Man was that an understatement! Mr. Cole was real and he listened to me. I actually felt heard for the first time by someone other than those who had witnessed my health decline. Once we met and he took my case, I felt some hope for the first time. He was amazing throughout the process guiding me through each step. He was extremely on point during my hearing, asking all the right questions so the judge understood all my health issues. Even after the judge ruled in our favor, he is still guiding me through the process. I give Mr. Cole my highest recommendation.
Bill Williams

I have had the pleasure of working with with Mr Cole while trying to to win my disability case. Mr Cole was professional, empathetic, and was easy to talk to.... read more He was also a good listener and seemed genuinely interested in hearing my long medical case and kept in touch with me through each step of the way. As my case approached Mr Cole took the time to sit and ask me some of the same questions the judge may ask may ask to make certain I felt comfortable and ready for the hearing. I won my case and I know that Mr Cole played a large role in my win. If you need an excellent attorney you should give him a call and ask for his help.
Jana Lippincott